This page describes outdated information.
If you have macOS 10.14 (Mojave) or later please refer to latest instructions.
TotalFinder has a convenient installer which guides you through the installation steps: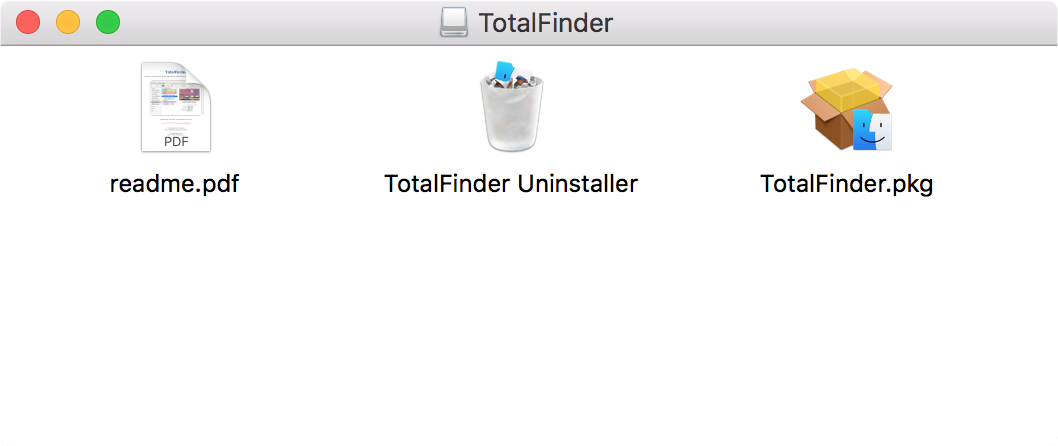 Click through the installation process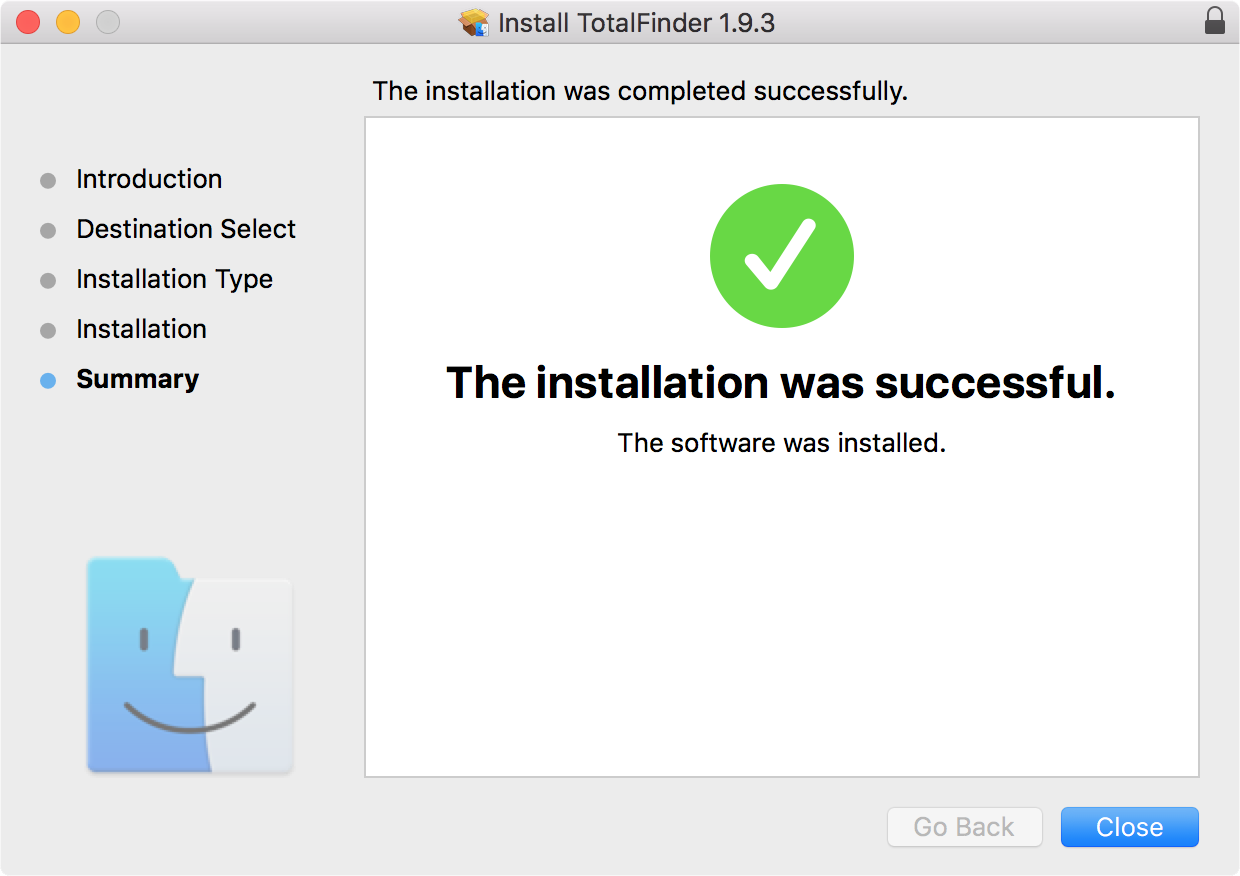 (one-time setup) In case System Integrity Protection (SIP) is enabled and you don't have TotalFinder system component installed previously: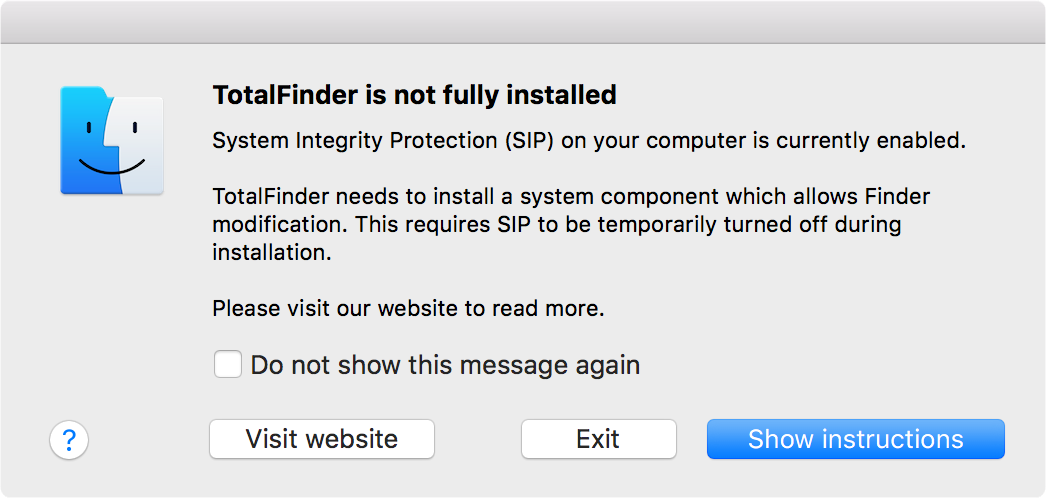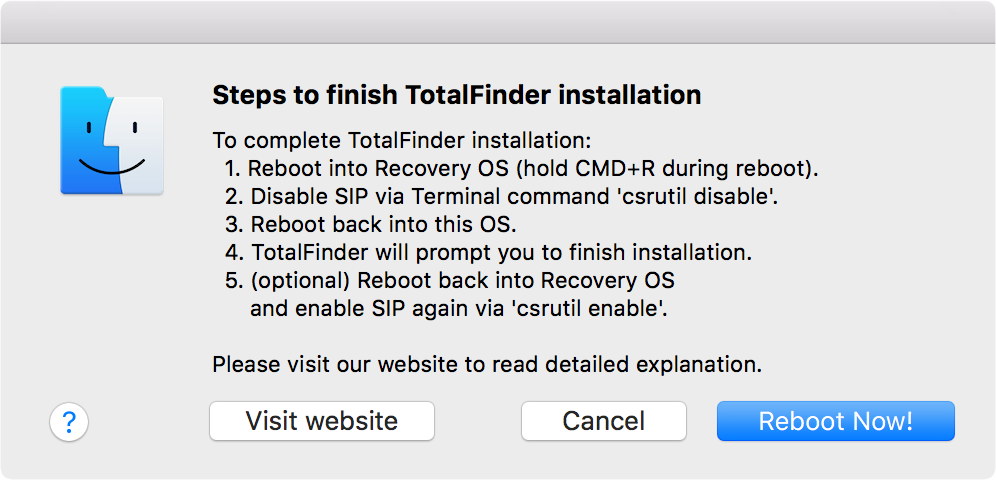 After disabling SIP in recoverOS and going back to your main OS:

TotalFinder updates
TotalFinder uses the Sparkle updating system. After installation it asks you for permission to check for updates automatically:

If enabled it notifies you whenever there is a new version available. You may also check for new versions manually.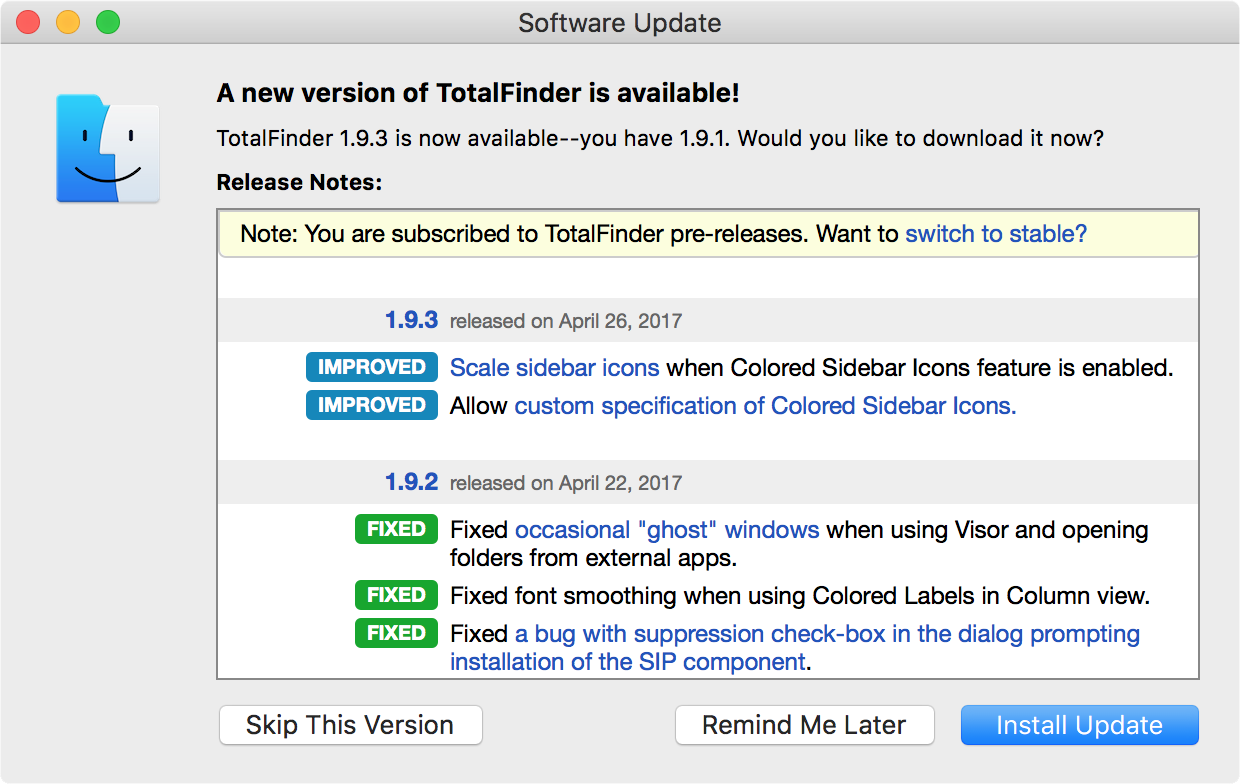 Please keep TotalFinder updated because it needs to follow potential changes in Apple's Finder.app closely.
You might also help by participating in testing beta releases. Thank you.
TotalFinder in login startup items
By default, the installer puts TotalFinder.app into startup items to be launched during login. This ensures TotalFinder is loaded into Finder when you start the system. You may remove TotalFinder.app from your login startup items to prevent TotalFinder from launching at startup.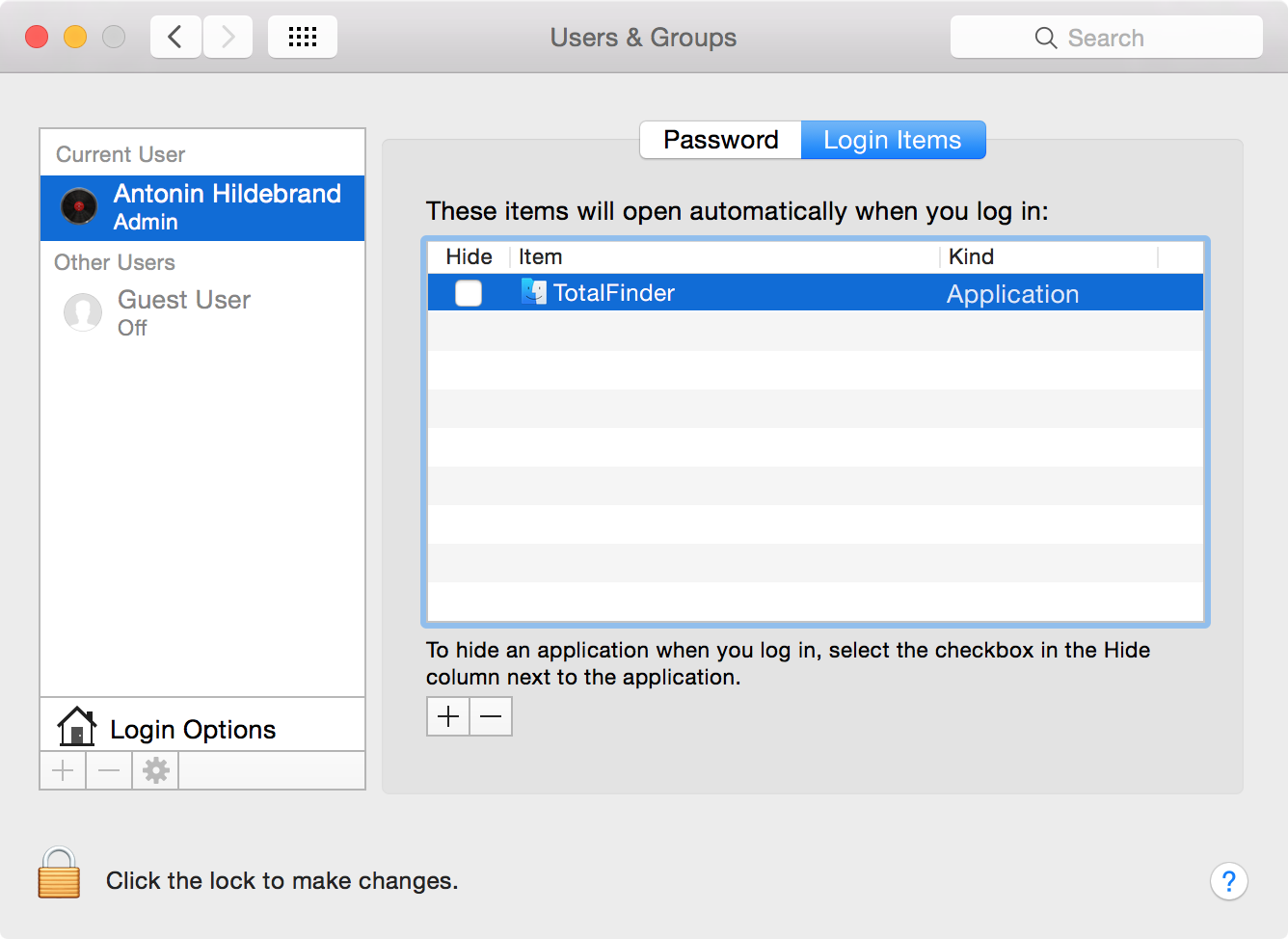 Uninstallation
For removal please read the uninstallation page.
Installation locations
/Application/TotalFinder.app - an application launcher and plugin bundle
/Library/ScriptingAdditions/TotalFinder.osax - a scripting extension responsible for injecting TotalFinder plugin into Finder
/System/Library/ScriptingAdditions/TotalFinderSIP.osax - a scripting extension to work around System Integrity Protection
Please note that TotalFinderSIP.osax must be installed when System Integrity Protection is temporarily disabled. That is why TotalFinder requires additional installation steps and rebooting into recovery OS.
Configuration settings
/Users/<user>/Library/Preferences/com.binaryage.totalfinder.plist
Note: You may safely remove the TotalFinder plist file or remove any values inside. TotalFinder will re-create it with default values when restarted.